You probably don't need much of a description because it's a free download.  If you cant afford free, then really, really re-think your life.  Put simply this is 3 bands playing their sets at a local youth center recorded with a Zoom H4n plus two additional microphones.  Each band play their own form of punk.  Available through Agitator Records (who have plenty of other free downloads).
Go here for the page to choose what to download: Agitator Records
Download the whole thing through this link: Live 26/05/2013
Facebooks:
Ivan & The Backpackers
Obat Batuk
Yes I'm Leaving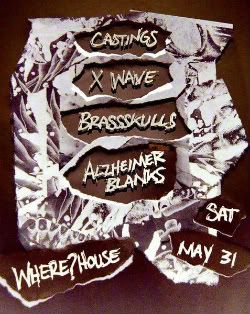 Taking the sound waves freely distributed to our eardrums and turning them into downloadable entities. A historic archive of stolen invisible vibrations. Taken from the very air you breath from shows in the greater NSW area.
Featuring the likes of:
Eucalypt
Ohana
My Precious
Grannyfist
Anal Discharge
McClane
The Thaw
Brasskulls
To be update regularly, bringing the industry down one show at a time.
Read, Download, Subscribe