I did not go this gig but I did go to the Sydney show. Here's my one sentence its Sunday breakdown of my interpretation:
Brasskullsarenoisyimprov
Robotosaurusenjoyabledinosaurbutthesingercouldbeadouche
Graforlockwereawallofsoundandstoodoutepicness.
(Imprettysuresafehandsplayed....hahaha)
The start of RBTSRS isn't there cos Nick was busy aimlessly wandering around the Lucky (I forgive you Nick). More live sound posts can be found here.
http://www.mediafire.com/?ovtitl1x9cp
Brassskulls
http://www.mediafire.com/?2cs2peucfxm
Robotosaurus
http://www.mediafire.com/?ivcu1zv5zjr
Graf Orlock
BRASSSKULLS
are the Newcastle threesome of Nicholas French, Michael Liestins, and Mitchell Brennan. Using guitars, broken drums, radios, modified turntables, and a tangled mess of electronics, they create a nightmarish wall of dense sound and psychedelic noise that is easier to listen to than describe.

Fresh from a spot on at the Winter Tragic Festival in The Blue Mountains, BRASSSKULLS are heading to Melbourne this weekend to launch their new cassette, with shows at Forepaw Gallery and Glitch Bar.
Order the cassette from SENSITIVE MAN as well as a reissue of out-of-print material on MONSTERA DELICIOSA.
Brasskulls - Kurts Place, Newcastle
Forepaw Gallery - Melbourne
w/ LAKES + ORANJ PUNJABI
Glitch Bar - Melbourne
w/ AKTION UNIT + ABSOLUTEN CALFEUTRAIL + BUM CREEK
July 11
Kurt's Place - Newcastle
w/ AKTION UNIT + DEFAULT JAMERSON + CRAB SMASHER + DRILLBIT

The Lucky Country - Newcastle
w/ GRAF ORLOCK + ROBOTOSAURUS + SAFE HANDS
Brasskulls - Cassette Release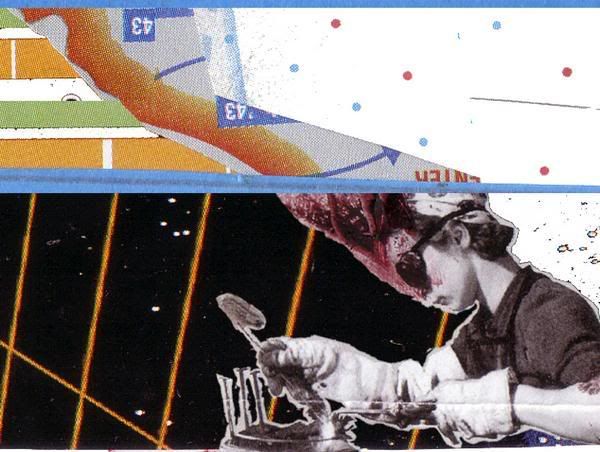 Friday
SYPHILIS
Ebolie
Cunt Butcher
Granny Fist
Skippy The Bush Kangaroo
Lewisham Hotel
CRAB SMASHER
FRIDAY JUNE 20
THE LOFT YOUTH VENUE
NEWCASTLE
http://www.mypace.com/crabsmasher
Saturday
ROTTED CROW
SATURDAY JUNE 21
PACT THEATRE
SYDNEY
http://www.myspace.com/rottedcrow
ALL AGES
6 acts going song-for-song for a superdome of sound... wow!
so far acts include: matthew p hopkins with jonathon hochman, the bed wettin' bad boys, turds of prey, rotted crow.
from 6pm saturday june 21. $5. vegan food will also be available
http://www.pact.net.au/content/blogcategory/7/7/
Sunday
THE NIGHT OF LOVE
SUNDAY JUNE 22
The Night Of Love
Brassskulls
[the] Alzheimer Blanks
Naked on the vague
All day noise fest.
AKEMI - BLUE MOUNTAINS/MEDLOW BATH
http://www.myspace.com/thenightoflove

It's all just Stardust + Breakdance The Dawn present
WINTER TRAGIC 2008
All day music + film festival
The festival is featuring some of NSW's most prominent noise and sound artists. It goes over the whole day at Medlow Bath (basically the Blue Mountains) on the Great Western Highway. Includes music trading, DJ's, Vegan food and everything else found at a noise festival.
$12 Entry. 11am start.
Some of the artists I recommend checking out on the day include the Night of Love, Brasskulls and Castings. But I'm sure there are some real gems of bands in there that I am yet to hear and see live.
AKEMI
40 Great Western Highway
Medlow Bath
Band Links: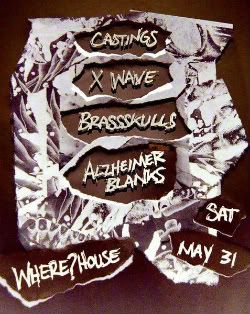 Taking the sound waves freely distributed to our eardrums and turning them into downloadable entities. A historic archive of stolen invisible vibrations. Taken from the very air you breath from shows in the greater NSW area.
Featuring the likes of:
Eucalypt
Ohana
My Precious
Grannyfist
Anal Discharge
McClane
The Thaw
Brasskulls
To be update regularly, bringing the industry down one show at a time.
Read, Download, Subscribe